Digitalisation as a way of business
When:
January 20, 2022 @ 1:00 pm – 2:00 pm
Europe/Rome Timezone
2022-01-20T13:00:00+01:00
2022-01-20T14:00:00+01:00
Contact:
FBF Secretariat
[+39] 055 4685739
THIS SEMINAR IS PART OF THE FBF BANK BOARD ACADEMY FOR NON-EXECUTIVE DIRECTORS
Watch the event live!
In this online seminar, Benoît Legrand (Former CEO, ING Ventures & Former Chief Innovation Officer, ING) will discuss with Álvaro Martín Enríquez (Global Head of Data Strategy, BBVA) the role of the board of directors in the transition toward a greater use of digitalisation in the banking industry, as a way to support business but also as a tool to improve the risk management and the control functions. The seminar will tackle the aspects of digitalisation which should be particularly monitored by boards when exerting their oversight role in this fast evolving sector. The event will be chaired by Elena Carletti (Professor of Finance, Bocconi University) and will see the participation of the audience in a Q&A session.
---
Chair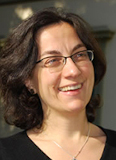 Elena Carletti (Bocconi University) is Professor of Finance at Bocconi University. She is also founding director of the Florence School of Banking and Finance Florence School of Banking and Finance at the European University Institute, is a member of Board of Directors of Unicredit SpA and a member of the Advisory Scientific Committee of the European Systemic Risk Board (ESRB). Furthermore, she is research professor at the Bundesbank, a member of the Expert Panel on banking supervision for the European Parliament, a member of the Scientific Committee "Paolo Baffi Lecture" at the Bank of Italy, a member of Bruegel Scientific Committee, Research Fellow at CEPR, Fellow of the Finance Theory Group, CESifo, IGIER, and Wharton Financial Institutions Center. She is the author of numerous articles on Financial Intermediation, Financial Crises and Regulation, Competition Policy, Corporate Governance and Sovereign Debt.
Speakers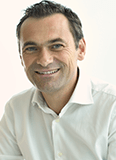 Benoît Legrand (Former Chief Innovation Officer and CEO of ING Ventures), over the last 25 years, held positions in Investment Banking, Retail and Private Banking covering diverse areas such as Marketing, Sales, Branch Distribution and Product Management in Belgium, Singapore, Poland, the Netherlands and France. In 2015, Benoît has been appointed President of ING Bank France and Global Head of FinTech and subsequently Chief Innovation Officer and CEO of ING Ventures, ING's EUR 300m Corporate Venture Capital arm. He has been Supervisory Board Member of several companies in Luxembourg, Belgium, France and Spain. Benoît left ING on March 31st, 2021 and is currently fulfilling different advisory roles in the field of Innovation.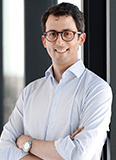 Álvaro Martín Enríquez (Global Head of Data Strategy, BBVA) is the Global Head of Data Strategy at BBVA, where he is in charge of the group's data transformation agenda. His unit coordinates the execution of data use cases across functional areas and geographies and develops advanced analytical capabilities through BBVA's AI Factory to support some of the bank's most ambitious transformation projects. In his previous role, Alvaro was Head of Digital Regulation and defined BBVA's regulatory positioning, advised decision-makers and engaged with regulators, standards-setters and industry bodies around digital finance.