Online seminar: CCP Recovery and Resolution: insights beyond the end of the waterfall
When:
October 1, 2020 @ 1:00 pm – 2:00 pm
Europe/Rome Timezone
2020-10-01T13:00:00+02:00
2020-10-01T14:00:00+02:00
Contact:
Jan Trevisan
[+39] 055 4685739
---
---
The G20 central clearing obligation for OTC derivative markets has been implemented in the aftermath of the financial crisis to address risk contagion across the financial system. This assumes that central clearing counterparties (CCPs) have the capacity to manage this risk concentration in stressed circumstances. But what if these critical nodes were reaching their own limits? The purpose of this on-line seminar is to provide state-of-the-art insights on the mechanics, tools and policy questions that relate to the recovery and resolution of CCPs. The on-line seminar will focus on the role and importance of CCPs for financial markets by illustrating the type and magnitude of events that could lead to a resolution situation. It will also highlight the continuum between supervision and resolution but also the tension between the respective standards for CCPs and banks. Finally resolution triggers will be presented and the notion of public interest discussed. For each element, a balanced mix of regulatory and industry perspectives will be presented, thereby offering a view on the current debates in this field.
---
Chair
Prof. Thorsten V. Koeppl (Queen's University)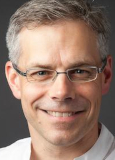 Thorsten V. Koeppl is a Professor and RBC Fellow in the Department of Economics at Queen's University. He is currently also the Scholar in Financial Services and Monetary Policy at the CD Howe Institute one of Canada's most influential policy think tanks. Prof. Koeppl advises the Bank of Canada on Central Bank Digital Currency and in the past has served as an adviser to several other policy institutions in matters of financial market organization, regulation and intervention in the past. Prof. Koeppl has degrees in management and in economics from the Universities of Eichstaett/Ingolstadt and Basle, and received his Ph.D. in economics from the University of Minnesota in 2002. His main research interests are in the areas of macroeconomics (in particular monetary economics), financial market infrastructure and blockchain economics. He has published on these topics in top economics journals such as Review of Economic Studies, Journal of Economic Theory, Review of Financial Studies and the Journal of Financial Economics among several others.
Speakers
Prof. Ron Berndsen (Tilburg University and LCH)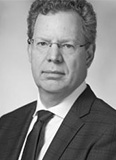 Professor Berndsen is an independent director of LCH and chairs the LCH Risk Committees. He is also attached to the Tilburg School of Economics and Management at Tilburg University as full professor of Financial Market Infrastructures and Systemic Risk. He is also the editor-in-chief of the Journal of Financial Market Infrastructures and a member of the Advisory Council of the SWIFT Institute. He has been active in the field of payments and market infrastructures for over 15 years. Previously, Ron was Head of the Oversight Department and Head of the Market Infrastructures Policy Department at De Nederlandsche Bank. Ron also served as a member on the Market Infrastructure Board at the European Central Bank and as member of the Committee on Payments and Market Infrastructures at the Bank of International Settlements. He also co-chaired the FSB Group on Cross-Border Crisis Management for Financial Market Infrastructures and was a member of the oversight committees of CLS, EuroCCP, Euroclear, LCH, SWIFT and TARGET2. He was awarded a doctorate of Tilburg University in 1992 for his PhD thesis in Economics and Artificial Intelligence. Dr. Marc Peters (European Commission)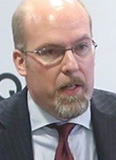 Since April 2016, Marc Peters serves as an Official in the Resolution and Crisis Management Unit of the European Commission's DG for Financial Stability, Financial Services and Capital Markets Union. Marc benefits from more than 15 years of experience in the supervision and policy-making area for financial institutions gained at the Belgian Banking, Finance and Insurance Commission and at the National Bank of Belgium. He holds an Executive Master of Finance and a MSc in Management from the Solvay Brussels School of Economics and Management (Université Libre de Bruxelles – ULB). He is a research fellow at the Centre Emile Bernheim, ULB's research Institute in Management Sciences.
---