Banks' Board Members and Policy Makers: A Conversation
When:
May 28, 2021 @ 1:00 pm – 2:00 pm
Europe/Rome Timezone
2021-05-28T13:00:00+02:00
2021-05-28T14:00:00+02:00
Contact:
FBF Secretariat
[+39] 055 4685739
THIS SEMINAR IS PART OF THE FBF BANK BOARD ACADEMY FOR NON-EXECUTIVE DIRECTORS
---
Register here
Watch the streaming of the event
---
Banks have been at the center stage of the intermediary chain since the pandemic outbreak as they were called to provide lending to a frozen economy. Going forward their boards will need to continue steering them to facilitate the recovery and the transformation of the economy towards a more sustainable and more digital advanced modus operandi. In this respect, the Next Generation EU may turn out to be a catalyst for improving the low stagnating profitability of the European banking sector and fostering its restructuring.
Banks' internal governance and supervisory expectations will be key factors for the European economic transformation. On the one hand, bank boards will have to enhance diversity and expertise in specific new areas such as IT and climate change in addition to enhance their effectiveness. On the other hand, supervisors will be essential in accompanying the new role that banks will play in the economic recovery.
Against this background, the online debate will ask:
How has banks' internal governance evolved in recent years and what are the main challenges for the board's oversight going forward?
How does the recent evolution in their internal governance allow banks to be better prepared than in 2008 to face the main challenges banks are experiencing?

Covid Crisis – Board's ability to adapt to evolving circumstances – response to the crisis
Challenges & acceleration of trends: digitalization, change in customer behaviour, new entrants, profitability, etc.
Expertise & diversity enhancement on the Board. Recent trends to broaden the scope of diversity (in terms of gender, expertise, ethnic and racial). Alignment with the strategy and the needs of the Board

How has banking union benefited from common supervisory practices in the area of governance and how could further harmonisation within the EU be beneficial in this respect? What new supervisory tools may be used going forward to ensure a further enhancement in banks' board effectiveness?
How can banks sustain the new European economic recovery? What is the role of banks' board in this context?
What role can supervisors play in sustaining the role of banks in the implementation of the Next Generation EU?
Looking forward, one of the big challenges is climate change. There are increasing demands from stakeholders on ESG matters and, particularly on sustainability. What is the supervisory expectation on climate change? Where should banks and their board focus?

Enhancement of the Board's role to incorporate sustainability in the company's strategy and business management. Effective oversight on ESG risks and opportunities. Expertise on sustainability issues. Integration of compensation KPIs linked to sustainability.
---
Chair
Elena Carletti (Bocconi University)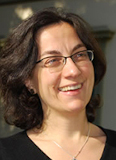 Elena Carletti is Professor of Finance at Bocconi University. She is also founding director of the Florence School of Banking and Finance Florence School of Banking and Finance at the European University Institute, is a member of Board of Directors of Unicredit SpA and a member of the Advisory Scientific Committee of the European Systemic Risk Board (ESRB). Furthermore, she is research professor at the Bundesbank, a member of the Expert Panel on banking supervision for the European Parliament, a member of the Scientific Committee "Paolo Baffi Lecture" at the Bank of Italy, a member of Bruegel Scientific Committee, Research Fellow at CEPR, Fellow of the Finance Theory Group, CESifo, IGIER, and Wharton Financial Institutions Center. She is the author of numerous articles on Financial Intermediation, Financial Crises and Regulation, Competition Policy, Corporate Governance and Sovereign Debt.
---
Speakers
Andrea Enria (Chair of the Supervisory Board, European Central Bank)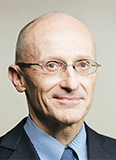 Mr Andrea Enria took office as second Chair of the Supervisory Board of the European Central Bank in January 2019. Before that he was the first Chairman of the European Banking Authority (EBA) since March 2011. He previously served as Head of the Regulation and Supervisory Policy Department at the Bank of Italy, and as Secretary General of the Committee of European Banking Supervisors (CEBS). He also held the position of Head of Financial Supervision Division at the European Central Bank. Before joining the ECB he worked for several years in the Research Department and in the Supervisory Department of the Bank of Italy.Mr Enria has a BA in Economics from Bocconi University and a M. Phil. in Economics from Cambridge University.



---
Carlos Torres Vila (Chairman, BBVA)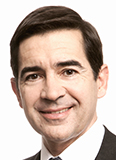 Carlos graduated with a B.S. in Electrical Engineering and B.S in Management from MIT (Massachusetts Institute of Technology ) , where he later also earned a M.S at the MIT Sloan School of management. He also Graduated in law from UNED (Spain). He worked at McKinsey & Company for 12 years (partner from 1997). He joined Endesa as Corporate Director of Strategy and member of its Executive committee and also became CFO. In 2008, Carlos joined BBVA as Head of Strategy and Corporate Development, and member of the bank's Management Committee. In 2014 was appointed Head of Digital Banking, until 2015 when he became Chief Executive Officer of the bank. Carlos is currently Chairman of the Board of Directors in BBVA and Chairman of BBVA Foundation.
---
---
This eight online seminar takes place in the framework of the Challenges for Bank Board Members series, which aims at building a community of professionals from the banking and finance industry interested in deepening their knowledge about bank boards' functioning and learning how to challenge bank management effectively. Seminar speakers include an international faculty of regulators, supervisors, and academics together with bank and finance professionals. The Challenges for Bank Board Members series is part of the new FBF Bank Board Academy for Non-Executive Directors.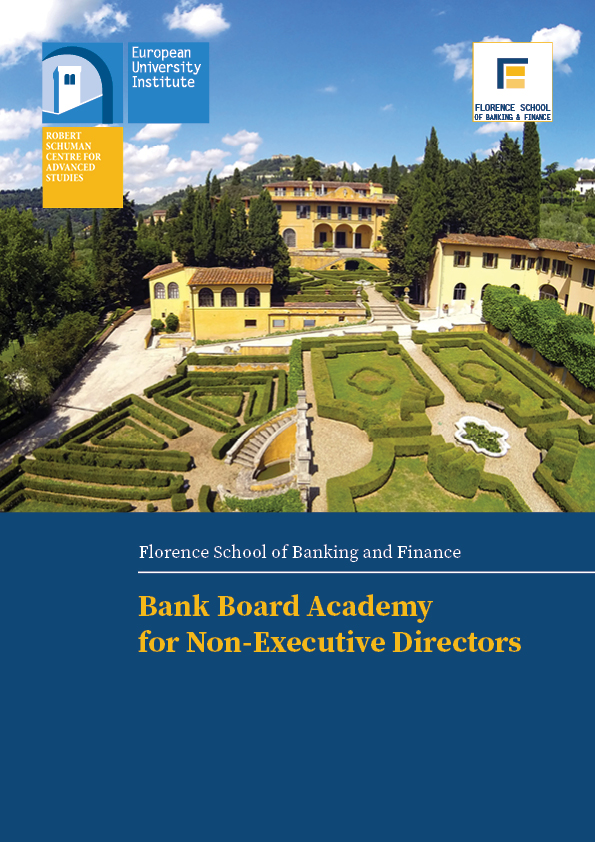 FBF Bank Board Academy Brochure
Download the brochure to know
the details and fees of
FBF Bank Board Academy
for Non-Executive Directors!