Online seminar – Banking on Bail-in
When:
October 25, 2018 @ 1:00 pm – 2:00 pm
Europe/Rome Timezone
2018-10-25T13:00:00+02:00
2018-10-25T14:00:00+02:00
Where:
FBF Online Platform

Contact:
Jan Trevisan
+39 055 4685 802
Download the slides presented by Wilson Ervin
Download the slides presented by Stefano Cappiello
We are now 10 years after the seminal Lehman event, which was followed rapidly by other failures, bailouts and 'shotgun' marriages of the Great Financial Crisis. With hindsight, have we built effective solutions to the issues of bank failures and systemic risk? The discussion will explore what's in place today – both on a conceptual policy level, and whether those solutions pass a credibility test for effectiveness now. Finally, it will explore the remaining issues – the 'to do' list – and ask what are the key policy risks, and how we can address them. The online seminar will look at cross-border issues – both international and intra EU – and will spend some time on the relationship between bail-in and the Banking Union.
---
Speakers
Wilson Ervin (Vice Chairman, Group Executive Office, Credit Suisse Group AG – New York)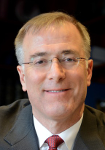 Wilson Ervin is a Vice Chairman at Credit Suisse in the group executive office. He works on a variety of strategic projects, especially policy reforms related to bank capital and ending "too-big-to-fail". He also chairs the Credit Suisse Americas Foundation, the Impact Investment Advisory Council, and the Partner Asset Facility. Prior to his current role, Mr. Ervin was the Chief Risk Officer of Credit Suisse, a member of the Executive Board, and chair of the Capital Allocation and Risk Management Committee. From 1990 to 1998, Mr. Ervin worked at Credit Suisse Financial Products, where he headed new product development. Before 1990, he held various roles in capital markets (both fixed income & equity), Australia investment banking, and the Mergers & Acquisitions group. Mr. Ervin recently received the Risk Magazine "Lifetime Achievement Award" for his efforts to end "too big to fail". He currently serves on the board of Worldwide Orphans (WWO), City Harvest, and the Corporate Partnerships Committee of the Environmental Defense Fund. Mr Ervin received his A.B., summa cum laude, in economics from Princeton University. In early 2012 he wrote the seminal article on Bail-in published in the Economist and has been active on the topic since then.
Patrick Honohan (Honorary Professor of Economics at Trinity College Dublin; Nonresident Senior Fellow at the Peterson Institute for International Economics)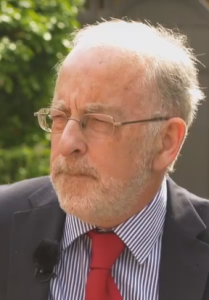 Patrick Honohan was Governor of the Central Bank of Ireland and a member of the Governing Council of the European Central Bank from September 2009 to November 2015. He is an honorary professor of economics at Trinity College Dublin and a nonresident senior fellow at the Peterson Institute for International Economics, Washington, DC. Previously he spent twelve years on the staff of the World Bank where he was a Senior Advisor on financial sector issues. During the 1990s he was a Research Professor at Ireland's Economic and Social Research Institute. In the 1980s he was Economic Advisor to the Taoiseach (Irish Prime Minister) Garret FitzGerald. He also spent earlier spells at the Central Bank of Ireland and at the International Monetary Fund. A graduate of University College Dublin, he received his PhD in Economics from the London School of Economics in 1978. He has taught economics at the London School of Economics, at University College Dublin and as a visitor to the University of California San Diego and the Australian National University as well as at Trinity College Dublin. He was elected a member of the Royal Irish Academy in 2002.
Stefano Cappiello (Deputy Director, Florence School of Banking and Finance)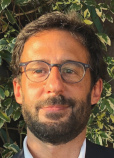 Stefano Cappiello has been working in various national and international institutions as policy maker, regulator, and supervisor: from 2015 to 2018 he was Head of Unit at the Single Resolution Board, responsible for resolution plans and crisis management of Greek, Cypriot and two Global Systemically Important Banks, and member of the Financial Stability Board (FSB) Cross-border Crisis Management Group. Previously he worked for four years at the European Banking Authority (EBA) as Head of Unit for the recovery and resolution areas and from 2008 to 2011 at the Italian Ministry of Economy and Finances as senior adviser for financial regulatory policies. From 1999 to 2008 he has been at the Bank of Italy, first as senior researcher at the Law and Economics Research Unit and then as senior officer at the Supervisory Regulation and Policies Department, covering acquisitions of qualified holdings and control in banks, banking corporate governance, own funds. His academic activity and publications focus on economic analysis of corporate, banking and financial law, and he is qualified as associate professor of "Diritto dell'Economia", and of "Diritto Commerciale" in Italy; Master of Laws at the University of Chicago; PhD at the University of Viterbo; Global Fellow at the NYU Law School.
---
The online seminar will take place on the Adobe Connect platform. You can access the seminars from personal computers, laptops, tablets and smartphones.
You are strongly encouraged to read the technical requirements before registering for the online seminar.
To ensure an optimal experience in terms of connection speed and video quality, we suggest to attend the seminar via a device connected to a stable network connection, avoiding if possible shared wi-fi or mobile connections.