Online debate: Assessing the Preliminary Impact of COVID-19 on the EU Banking Sector
When:
July 2, 2020 @ 1:00 pm – 2:15 pm
Europe/Rome Timezone
2020-07-02T13:00:00+02:00
2020-07-02T14:15:00+02:00
Contact:
Jan Trevisan
+39 055 4685 802
Presentation by Mario Quagliariello
Presentation by Véronique Ormezzano
Presentation by Til Schuermann
Presentation by Nicholas Véron
In this online debate, Mario Quagliariello (European Banking Authority) will provide selected findings on the state of health of the EU banking sector during the first phase of the crisis and will review what preliminary assessments tell us about banks' resilience (e.g. asset quality, capital & liquidity buffers, operational continuity). The online debate will also discuss merits and limits of different diagnostic tools – such as stress testing – but also data needs and methodological challenges. It will conclude by engaging with lessons learnt for risk assessment.
Following Mario Quagliariello's initial remarks, Véronique Ormezzano (BNP Paribas), Til Schuermann (Oliver Wyman) and Nicolas Véron (PIIE and Bruegel) will be sharing their perspectives on the current state of the banking sector and the challenges ahead.
The debate will be chaired by Elena Carletti (Bocconi University and Florence School of Banking and Finance, EUI) and is part of a COVID-19 online event series organised by the Florence School of Banking and Finance to discuss Europe's economic policy response to the pandemic.
---
Moderator
Elena Carletti (Bocconi University and Florence School of Banking and Finance, European University Institute)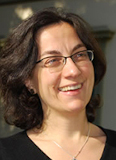 Elena Carletti is Professor of Finance at Bocconi University. She is also at the Florence School of Banking and Finance at the European University Institute, is a member of Board of Directors of Unicredit SpA and a member of the Advisory Scientific Committee of the European Systemic Risk Board (ESRB). Furthermore, she is research professor at the Bundesbank, a member of the Expert Panel on banking supervision for the European Parliament, a member of the Scientific Committee "Paolo Baffi Lecture" at the Bank of Italy, a member of Bruegel Scientific Committee, Research Fellow at CEPR, Fellow of the Finance Theory Group, CESifo, IGIER, and Wharton Financial Institutions Center. She is the author of numerous articles on Financial Intermediation, Financial Crises and Regulation, Competition Policy, Corporate Governance and Sovereign Debt.
---
Speaker
Mario Quagliariello Director, Economic Analysis and Statistics, European Banking Authority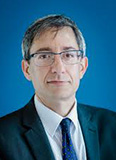 Mario Quagliariello is the Director of the Economic Analysis and Statistics Department at the European Banking Authority. The Department is in charge of the analysis of risks in the EU banking sector and stress testing. The Department also holds responsibility for the statistical tasks carried out by the EBA and runs the impact assessments of regulatory measures. He previously served as Head of the Risk Analysis Unit at the EBA and as a Senior Economist at Banca d'Italia. Mario has published articles in international journals and edited the volume Stress Testing the Banking System: Methodologies and Applications, published by the Cambridge University Press. For Riskbooks, he co-edited the volume Basel III and Beyond and edited Europe's New Supervisory Toolkit: Data, Benchmarking and Stress Testing for Banks and their Regulators. He holds a BA in economics with honours from the University "La Sapienza" in Rome and a Ph.D. in economics from the University of York.
---
Commentators
Véronique Ormezzano, Head of Group Prudential Affairs for BNP Paribas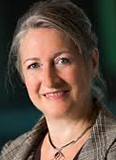 Véronique Ormezzano is Head of Group Prudential Affairs for BNP Paribas since November 2015. In this role, she is responsible for the definition of BNP Paribas groupwide responses to new prudential regulations, in close liaison with regulatory experts in the various business lines and functions. She is also in charge of orchestrating the group' relationships with regulatory authorities, industry associations and relevant peers, leveraging the various teams within Group Public Affairs, as well as business lines, functions and territories, and in close liaison with top management. She has been appointed Alternate Chair of AFME Prudential Regulatory Board in September 2016, she is a member of EBF Banking Supervision Committee and is actively participating to various industry groups and conferences. Since June 2017, she also serves as a member of the Board of Directors of BNP Paribas UK Ltd. She was previously, since 2009, Global Head of Official Institutions Coverage at BNP Paribas. In this role, she created and led a team of Senior Bankers dedicated to Sovereigns, Central Banks, Sovereign Wealth Funds, Supranationals, delivering the whole range of financial services across geographies and business lines: Primary and Secondary Debt Capital Markets, Hedging instruments, Reserve Management, Implementation of monetary policy, Asset Allocation, Alternative Investments in Real Estate and Infrastructure, Securities Services, Corporate Finance and Advisory. She joined Paribas in 1994 after several years as a management consultant in the Finance Division of Andersen Consulting (now Accenture), and held various responsibilities in the bank, as Head of economic Capital and RAROC project in the Risk Department (1994-1998), as Head of Loan Portfolio Management in Corporate and Investment Banking (1998-2006), and as Head of Financial Information and Investor Relation in the Group's Finance Division (2006-2009)
Til Schuermann, Partner and Co-Head of Oliver Wyman's Risk & Public Policy practice in the Americas.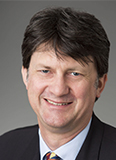 Til Schuermann advises private and public sector clients on stress testing, capital planning, enterprise-wide risk management, model risk management and corporate governance including board oversight. He participated in the stress testing of the Spanish (2012) and Slovenian (2013) banking systems, and the European Central Bank's Comprehensive Assessment in 2014. In 2016 Til conducted an assessment of the Bank of England's stress testing program for the IMF, and recently supported the UN in a global project of estimating the impact of climate risk on banks. Til also is a member of the Federal Reserve Bank of New York's Financial Advisory Roundtable. Until March 2011, Til was a Senior Vice President at the Federal Reserve Bank of New York where he held numerous positions, including head of Financial Intermediation in Research and head of Credit Risk in Bank Supervision. In Spring 2009, he played a leadership role in the design and execution of the Supervisory Capital Assessment Program (SCAP – bank stress test), and the subsequent Comprehensive Capital Analysis and Review (CCAR) programs. He has numerous publications in both academic and practitioner journals, is on the FRM exam committee for GARP, a member of the advisory board of the NYU Courant Institute Mathematical Finance program, and has taught at Columbia University and at the Wharton School where he is a Research Fellow. Til received a Ph.D. in Economics from the University of Pennsylvania.
Nicolas Véron Senior Fellow, Peterson Institute for International Economics and Bruegel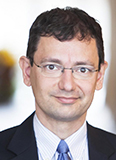 Nicolas Véron is a Senior fellow at the Peterson Institute for International Economics since October 2009 and is a senior fellow at Bruegel, the Brussels-based economic policy think tank he helped cofound in 2002–2004. A French citizen and graduate of Ecole Polytechnique and Ecole Nationale Superieure des Mines de Paris, he has held various positions in the public and private sectors, including as corporate adviser to France's labor minister (1997–2000), as chief financial officer of the publicly listed internet company MultiMania / Lycos France (2000–2002), and as an independent financial services consultant. Since July 2013 he has been a board member of the derivatives arm of the Depository Trust and Clearing. His research is mostly about financial systems and financial reform around the world, including global financial regulatory initiatives and current developments in the European Union. He has published on accounting standards, audit firm governance, banking supervision, cross-border financial crisis management, economic nationalism, financing of high-growth firms, industrial policy, internationalization of large companies, oversight of inward investment in the European Union, and rating agencies. In September 2012, Bloomberg Markets included Véron in its second annual 50 Most Influential list, with reference to his early advocacy of European banking union.
---
Technical disclaimer
The online seminar will take place on Zoom. Registered participants will receive the credentials to join the event at 10:00 AM (CET) on 02 July 2020. You can access the seminars from personal computers, laptops, tablets and smartphones. To ensure an optimal experience in terms of connection speed and video quality, we suggest to attend the seminar via a device connected to a stable network connection, avoiding if possible shared wi-fi or mobile connections.