Course: The Economics of Insurance Markets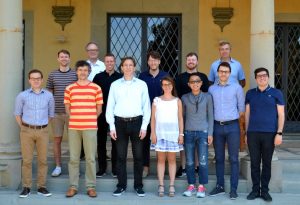 The latest course by the Florence School of Banking and Finance, held on 24-26 June 2019, provided a framework to perform research on insurance markets, which lies at the intersection between insurance and financial economics. Entitled 'The Economics of Insurance Markets' and taught by Ralph Koijen, Professor of Finance at the at the University of Chicago Booth School of Business, the course provided participant with a unifying theory to understand modern insurance companies, that can be used to analyse the insurance markets and answer policy questions.
Starting from what modern insurance companies do and their role in the broader economy, Professor Koijen introduced participants to a framework to study the different aspects of insurance. In this framework, supply side frictions, such as regulatory frictions and imperfect competition, play a central role.
The course stated with an analysis of potential risks in the sector and their transmission mechanisms and pricing of insurance liabilities (with a practical application of insurance pricing during the financial crisis). Sessions then focused on modelling demand and supply for insurance, on reinsurance (focusing on shadow insurance in life insurance markets, and the potential for financial instability) and on how to measure the welfare cost of household insurance choices.
Finally, the course discussed the impact of regulation on the structure and financial stability of insurance markets, in the light of the experience of the European insurance markets. The last sessions focused instead on life and health insurance markets, assessing their future prospects in the light of medical innovations, and on asset allocation and pricing. In that occasion, Professor Koijen also touched upon possible topics for further research in the insurance sector.
The course closed the first semester of 2019 for the Florence School of Banking and Finance, which gathered in Florence over 300 participants in 13 executive training courses in statistical and econometric methods, risk management, financial stability and macroprudential policy, and regulation, supervision and resolution.