Course 'Macro-prudential Policy: a Quantitative Approach'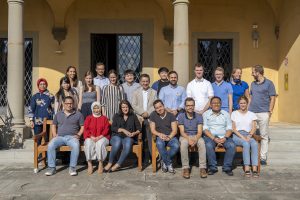 The first Autumn course of 2019 of the Florence School of Banking and Finance, which took place on 23-25 September 2019, focused on the topic of 'Macro-prudential Policy: a Quantitative Approach'.
The objective of this course, held at intermediate/advanced level, was to introduce participants to the theory and practice of evaluating macroprudential policy via dynamic general equilibrium models with collateral constraint.
The course was conducted by expert instructor Professor Enrique G. Mendoza, Presidential Professor of Economics and Director of the Penn Institute for Economic Research at the University of Pennsylvania, whose research focuses on international capital flows, financial crises, sovereign debt and international business cycles.
After introducing the theoretical basis of the models used for estimation, Professor Mendoza applied the outlined analytical techniques to assess credit booms, crashes, and sudden stops. Then he analysed the 'fisherian' models, in which market prices affect borrowing capacity, in their capacity of modelling financial distress. These modules were then applied in subsequent sessions, which focused on the analysis of macroprudential policy, introducing in a second steps also financial innovation and, finally, studying the interations between financial and monetary policy.
Professor Mendoza's lectures were complemented by two lab sessions led by Matthias Rottner, PhD researcher at the European University Institute, who guided the participants in the methods for modelling financial crises and in how to find the solution of optimal macro-prudential policy in a DTI model.