Calendar
Jun
12
Mon
International Risk Management Conference 2017

@ Various locations, Florence, Italy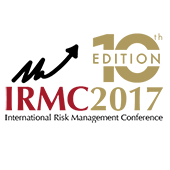 The International Risk Management Conference – 10th Edition of the Annual Meeting of The Risk, Banking and Finance Society takes place in Florence on June 12-14, 2017.
This event brings together professionals and leading experts from various academic disciplines, among others: Davide Alfonsi (Intesa Sanpaolo), Edward I.Altman (NYU Stern), Menachem Brenner (NYU Stern), Michael Gordy (Principal Economist – Board of Governors of Federal Reserve System), Rossella Locatelli (University of Insubria), Anthony Saunders (NYU Stern) and David Yermack (NYU Stern).
In the framework of the conference, the Florence School of Banking and Finance is organizing a professional workshop entitled "Financial Markets and Institutions". This half-day workshop, taking place at the EUI premises in San Domenico di Fiesole on June 14th, will explore the increasingly intertwined nature of risk management and regulation.
The Call for Papers for the IRMC conference is now open.
To celebrate the 10th edition of the conference, RBF and Classis Capital SIM will offer a € 3000 cash prize for the Best Conference Paper. The winner will be selected by a World Review Committee and will be announced at the Gala dinner.
The conference welcomes all theoretical, methodological and empirical contributions relevant to the theme "Assessing 10 Years of Changes in the Financial Markets: How will the Future be impacted?". 
Full papers must be submitted by March 15, 2017. The accepted papers will be presented in parallel sessions. Complete information regarding the Call for Papers can be found on the IRMC website.
Further information on the event can be found on the conference website:
http://www.therisksociety.com/
.
Apr
26
Thu
FBF Annual Conference: 'Institutions and the Crisis'

@ Villa Schifanoia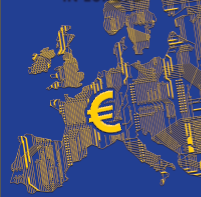 The annual conference of the Florence School of Banking and Finance, organised at the European University Institute (EUI) brings together leading economists, lawyers, political scientists and policy makers to critically analyse, review and debate the most salient elements and gaps of Europe's post-crisis institutional architecture.

Organisers:
Franklin Allen | Brevan Howard Centre Imperial College
Elena Carletti | BAFFI CAREFIN Bocconi University and European University Institute
Mitu Gulati | Duke University

Background:
The crisis has turned Europe's economic and financial governance into a patchwork of bodies, instruments and rules that are hard to disentangle. Against this background, the purpose of this conference is to critically analyse, review and debate the most salient elements and gaps of Europe's post-crisis institutional architecture.
More specifically, the conference aims:
to draw analytical and practical lessons from the crisis management solutions provided by European Union institutions
to interrogate how courts discussed, challenged and legitimized the EU's key crisis-led decisions
to look ahead and boldly ask and discuss what should be the Economic and Monetary Union's optimal institutional set-up – also in light of a renewed and conceivably more dynamic French-German cooperation moment.
Sessions:
Session 1: A Look Back: Evaluating European Institutions' Crisis Management
Session 2: Disentangling The Crisis And The Courts
Session 3: The Way Forward: The Eurozone's Institutional Prospects