Calendar
Jun
13
Tue
Practitioners' Workshop on Financial Markets and Institutions

@ EUI, Villa Schifanoia
Jun 13 @ 2:45 pm – 6:00 pm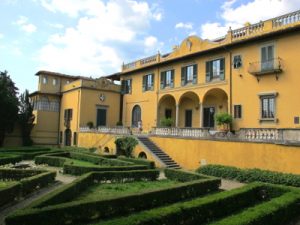 Click here for more information
This half-day workshop, held in the context of the International risk Management Conference co-organized by the New York University Stern Salomon Center for the Study of Financial Institutions and the University of Florence, will explore the increasingly intertwined nature of risk management processes and regulation. The focus will be put on the practitioners perspective.
The workshop will thus come to grips with the interplay of regulation and risk management in a period where risk assessment methodologies are becoming increasingly complex and the regulatory and supervisory framework of the financial sector is getting more intrusive (e.g. increasing monitoring of business models of FIs; additional capital buffers: new powers for resolution authorities on early intervention and resolution planning).
Some of the key questions which the workshop is likely to address are the following:
Should financial stability be achieved through activist supervision or should legislators and regulators rely on the production of limited yet credible rules?
Do regulators have the administrative and resource capacity to actively supervise financial institutions' conduct, including internal risk management processes and business models?
Knowing the excessive risk-taking that characterised the financial industry in the past and the un-encouraging effectiveness of self-regulation, does the alternative, light-weighted regulatory approach still has a future?
Last, but not least, how can risk managers deal with regulatory risk in the financial sector?
The workshop will bring together both bank and non-bank actors to illustrate, analyse and engage with those challenges.
Apr
27
Fri
EUI-nomics 2018

@ EUI Premises, Florence

Since 2011, the EUI-nomics workshops provide an annual forum for discussion among academics, policy-makers and private sector economists. Current and expected global economic perspectives and conditions are reviewed and discussed, with a special focus put on the euro area and its Member States.
Leading economists will provide comprehensive briefings about each country or area's economic outlook. The 2018 EUI-nomics workshop will be completed by a policy panel debating the extent of the remaining heterogeneity in the euro area and its implications for policy-making and market performance.
The event is organised by Prof. Massimiliano Marcellino in the framework of Pierre Werner Chair and Global Governance programme.