Calendar
Nov
17
Wed
Bank Crisis Management – what next?

@ Online
SRB – FBF – SAFE Academic event | Online, 17-18 November 2021
Call for papers
Deadline for submissions: 1 September 2021
---
---
The Single Resolution Board, the Florence School of Banking and Finance, and the Leibniz Institute for Financial Research SAFE are organising an interdisciplinary academic event, entitled
'Bank crisis management – what next?'
. The event will take place in the afternoons of 17 & 18 November 2021 in a virtual format. With the Global Financial Crisis now more than a decade behind us, and against the backdrop of a seemingly strongly recovering economy, this academic event aims to identify, and evaluate the successes and challenges of the post-crisis EU bank crisis management framework. How has the presence of new resolution tools, precautionary measures and regulations stood up in times of stress? Are we on a road to economic recovery that will also invigorate the financial sector? Or is the financial sector standing on a dangerous cliff edge that is yet to be recognised? What are the next steps in the journey towards a sustainable and stable financial sector in the EU and in other jurisdictions? These and more questions will be explored during the two half-day conference jointly organised by the SRB, FBF, and SAFE. The event brings together leading scholars, and policy-makers to discuss economic, financial, legal, political and public policy topics located at the cutting edge of financial stability and bank crisis management, both from a European and non-European perspective.
---
Topics
We welcome original theoretical and empirical contributions, from different disciplines and geographies, on topics including, but not limited to:
Review of the EU bank crisis management and deposit insurance framework: tension between handling bank failures and protecting depositors;
Completing the Banking Union: the European Deposit Insurance Scheme;
Shielding EU public money from the effects of bank failures under EU State Aid rules;
Interaction between liquidity, capital and bail-inable debt requirements;
Cross-border resolution and challenges for home/host authorities;
Liquidity and funding in resolution: progress and challenges ahead;
Did post-financial-crisis reforms make the EU banking sector more resilient?;
Moments of widespread bank fragility: contagion, systemic risk, and resolution;
The role of international standard-setting in resolution and crisis management rules;
The impact of Covid-19 on European banks and on the EU bank crisis management framework;
Does the exit strategy post-Covid-19 pose a challenge to the banking sector?; and
Safe assets & Covid-19 recovery.
While some of the topics are Europe-specific, we also encourage papers that assess non-European experience.
---
Submissions
Each contribution should address one of the above topics and should include an Extended Abstract of maximum one-page.
The deadline for submission is 1 September 2021.
The authors of papers accepted by the Scientific Committee will be notified by 15 October 2021.
The selected papers will be eligible for publication on the SRB, FBF, and SAFE websites. Presenters may also be interviewed for an SRB podcast and for selected short FBF videos.
Submit your paper here
Nov
22
Mon
Cross-border Banking Supervisory Cooperation

@ Online

Course dates: 22 November – 10 December 2021
Course Directors: Ignazio Angeloni (SAFE, Goethe University Frankfurt); Maria Ana Barata (EUI, FBF); Thorsten Beck (EUI, FBF); Christy-Ann Petit (Dublin City University/Brexit Institute)
Course Instructors: Mathias Dewatripont (ULB); Andrea Federico (Oliver Wyman); Andrew Gracie (Deloitte); Eva Hüpkes (FSB); Korbinian Ibel (ECB); Boštjan Jazbec (SRB); Stéphane Kerjea (ECB); Michel Kohn (ECB); Gyöngyi Lóránth (Universität Wien); Martin Oehmke (LSE and Political Science); Chryssa Papathanassiou (ECB); John Roche (ECB); Emiliano Tornese (EC-DG FISMA, FBF); Tobias Troeger (Goethe-University Frankfurt am Main); Neeltje van Horen (Bank of England, University of Amsterdam); Oliver Wuensch (Oliver Wyman)
Guest Speakers: John C. Berrigan (Director-General, EC-DG FISMA); Lorenzo Bini Smaghi (Chairman, Société Générale); Nicolas Véron (Senior Fellow, PIIE/ Bruegel); Jukka Vesala (Director of Credit Risk Control, Nordea Finland); Boris Vujčić (Governor, Croatian National Bank)
Area: Regulation, Supervision and Resolution

Level: Introductory/Intermediate
Target: Mid and high-level officials from central banks, regulatory authorities, ministries of finance, interested young professional and academics, mid-level and senior bank staff
Nov
30
Tue
Lecture by Irene Tinagli

@ Online
Nov 30 @ 1:00 pm – 2:00 pm
Women in Finance series
LECTURE
by Irene Tinagli, Chair of the Economic & Monetary Affairs Committee at the European Parliament 30 November 2021 – 13:00 CEST
---
The Women in Finance series aims to highlight successful women across different areas of finance, public service, academia, and private sector. In our third event of the series, Ms Irene Tinagli will held a lecture.
Speaker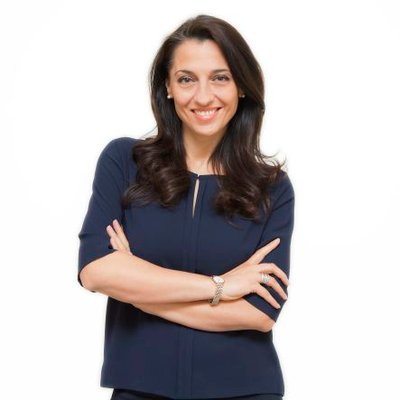 Irene Tinagli,
Chair of the Economic & Monetary Affairs Committee at the European Parliament
Chair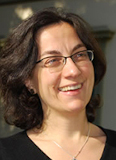 Elena Carletti
is Professor of Finance at Bocconi University. She is also founding director of the Florence School of Banking and Finance Florence School of Banking and Finance at the European University Institute, is a member of Board of Directors of Unicredit SpA and a member of the Advisory Scientific Committee of the European Systemic Risk Board (ESRB).
---