Calendar
Jul
9
Thu
High-level debate for the European Banking Authority

@ Budapest
Jul 9 @ 9:33 am – Jul 10 @ 6:00 pm
On 10 July the Florence School of Banking & Finance will organise a high-level debate with the European Supervisory Heads for the European Banking Authority (EBA) in Budapest, during the annual  Away-day of the  Board of Supervisors. The day before, on 9th July, Elena Carletti, Scientific Director of the school and Annika Zorn will attend the EBA Management Board Meeting.
The European Banking Authority (EBA), is the EU institution that brings together the banking supervisors and regulators of the EU. http://www.eba.europa.eu/
Sep
23
Wed
RSCAS Seminar Launch: The Yves Mény Annual Lecture. Europe's Financial Capitals Since the Early Twentieth Century

@ Conference Room, Villa la Fonte
Sep 23 @ 4:00 pm – 5:30 pm
The Event will be live streamed on this page
What has been the position of Europe's leading financial centres, its 'financial capitals', since the globalisation of the early twentieth century? Financial centres are the nerve centres of international finance, a source of wealth and power. Over the last hundred years, most leading international financial centres have been located in Europe –within a changing international balance of power. This paper considers the development of Europe's international financial position, from the height of the pre-1914 days, when it was the 'banker of the world'; to the lows of the late 1940s, when it required American assistance; and to the resurgence of its financial power at the turn of twenty-first century in an increasingly multipolar financial environment. The paper addresses three main issues. First: how to explain the rise, persistence and fall of Europe's financial capitals? Second: what has been the degree of competition, cooperation and integration of Europe's financial capitals, at both global and European levels? And third, what can the past tell us about the future of Europe's financial position in the twenty-first century?
The Schuman Centre honours its first Director, Yves Mény, with its annual lecture to mark the beginning of the academic year and to launch the RSCAS Seminar Series. This second Yves Mény Annual Lecture will be given by Youssef Cassis, Professor of Economic History and Joint Chair RSCAS/History and Civilization Department.
Organise: Brigid Laffan – EUI – Robert Schuman Centre for Advanced Studies and Global Governance Programme
Speaker: Youssef Cassis
Oct
8
Thu
ADEMU Kick-Off Conference on Reassessing the EU Monetary and Fiscal Framework

@ University of Cambridge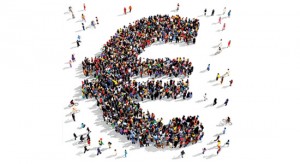 Conference venue: Corpus Christi College (www.corpus.cam.ac.uk).
The specific room will be the McCrum Lecture Theatre.
Registration deadline is 25 September, 2015
Thursday, October 8
13:00–13:10 | Welcome Address
Ramon Marimon, European University Institute, UPF–Barcelona GSE & CEPR
13:10–14:40 | Long-term sustainability of a monetary and fiscal union (WP1)
Chair: Jurgen Von Hagen, University of Bonn
Charlie Brendon, University of Cambridge
Giancarlo Corsetti, University of Cambridge
Árpád Ábrahàmand and Ramon Marimon, European University Institute
Jesus Fernandez-Villaverde, University of Pennnsylvania
15:00–16:30 | Stabilisation policy in currency unions (WP2)
Chair: Evi Pappa, European University Institute
Pedro Teles, Universidade Católica Portuguesa & Bank of Portugal
Morten Ravn, University College London
Franck Portier, Toulouse School of Economics
Martin Uribe, Columbia University
16:30–18:00 | Round Table: "What type of Fiscal Union?"
Moderator: Isabel Correia, Universidade Católica Portuguesa & Bank of Portugal
Joaquín Almunia, Former Vice President of the European Commission
José Manuel Campa, Grupo Santander and IESE Business School
Eilis Ferran, University of Cambridge
John Hassler, Stockholm University and Swedish Fiscal Policy Council
Coen Tuelings, University of Cambridge
Friday, October 9
09:00–10:30 | Macroeconomic and financial imbalances and spillovers (WP3)
Chair: Thomas Hintermaier, University of Bonn
Radim Bohacek, CERGE
Christian Hellwig, Toulouse School of Economics
Joachim Jungherr, IAE-CSIC and Barcelona GSE
Philip Lane, Trinity College Dublin
11:00–12:00 | Keynote Address
Herman Van Rompuy, Former President of the European Council
13:30–15:30 | Policy Implementation (WP4)
Chair: Marek Kapicka, CERGE
David Levine and Thomas Beukers, European University Institute
Giorgio Monti, European University Institute
Chris Bickerton, University of Cambridge
Kenneth Armstrong, University of Cambridge
16:00–16:20 | ADEMU activities, organisation and dissemination (WP5 & WP6)
Hugo Rodriguez, IAE–CSIC and Barcelona GSE
16:20–18:20 | Round Table: "Strengthening the EMU in the aftermath of the Greek crisis"
Moderator: Richard Portes, London Business School, EUI & CEPR
Sir Charles Bean, LSE and former Deputy Governor of the Bank of England
Thomas Cooley, New York University – Stern Business School
Lucrezia Reichlin, London Business School & CEPR
Frank Smets, European Central Bank
René Smits, University of Amsterdam
Zdeněk Tůma, KPMG and former Governor of the Czech National Bank