Calendar
Dec
11
Fri
Legal and Institutional Dimensions of EMU: Economists and Legal Scholars in Discussion

@ Sala Triaria, Villa Schifanoia

The purpose of this workshop is to begin discussions on four key areas in which actual or proposed changes to EMU can meet with legal and institutional constraints or raise important issues of design and effectiveness. Policy briefs which have been prepared by legal scholars in the project will be discussed in a shared meeting of legal scholars and economists. The discussion aims to deepen understanding as to how an effective and desirable EMU might be achieved and how, if at all, legal and normative difficulties that arise could be resolved.
Organisers: Professor Claire Kilpatrick, Professor Giorgio Monti (Department of Law, European University Institute)
Programme
9.30 – 11.00 Conditions posed to legal change in reaction to the Eurozone crisis at both EU and national level
11.00 – 11.30 Coffee Break
11.30 – 13.00 Exploring the new E in EMU: constraints and effectiveness
13.00 – 14.00 Lunch
14.00 – 15.30 Legal aspects of risk-sharing mechanisms
15.30 – 16.00 Coffee Break
16.00 – 18.00 Legal aspects of banking union | Follow-up discussion
May
5
Thu
Stability of the Banking System

@ Villa Schifanoia – Sala Europa
May 5 @ 9:00 am – 1:00 pm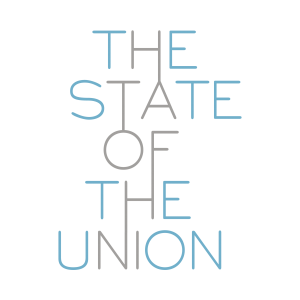 As part of this year's State of the Union conference in Florence, a workshop will discuss the stability of the banking system. The event will be hosted by Professor Richard Portes. He will be joined by the Florence School of Banking and Finance's director Professor Elena Carletti. The event will conclude with a speech by Ignazio Visco, Governor of the Bank of Italy. 
Oct
11
Tue
The European Banking Union and Its Instruments – Experience from the First Years of an Interplay with National Banking Supervision and Resolution

@ Sala del Consiglio, Villa Salviati
Oct 11 @ 9:00 am – 7:00 pm
After two years of existence, it is time to focus on what happened in practice for the Single Supervisory Mechanism (SSM) and the Single Resolution Mechanism (SRM), i.e. in the core of the Banking Union, in Member States and beyond the EU. The workshop gathers as broad a range of perspectives as possible with a variety of countries (ins and outs, including non-participating Member States and third countries, crisis and non-crisis countries), levels (national, supra- and international), and backgrounds (academic and supervisory practice).
A good range of the most important issues will be discussed, namely: to what extent does the regulatory framework under the Single Rulebook assist or hinder centralized decision-making? Have the Joint Supervisory Teams (JST) proven to be a tool to have both a sufficiently high information basis on the local level of the banks supervised and robust enough a membership to avoid capture? Has the split of supervisory competences in the SSM created problems or can it be seen as a sensible scheme?
But also, if the purpose of the SRM, as part of the Banking Union project, is to centralize resolution decision-making, to what extent does discretion remain within the national authorities? To what extent should all classes of retail financial services be exempted from bail-in? To what extent does Minimum Requirement for own funds and Eligible Liabilities (MREL) under the BRRD framework and the Total Loss Absorbing Capacity (TLAC) standard developed by the Financial Stability Board (FSB) give raise to a one size fits all approach to resolution?