Calendar
Sep
23
Wed
RSCAS Seminar Launch: The Yves Mény Annual Lecture. Europe's Financial Capitals Since the Early Twentieth Century

@ Conference Room, Villa la Fonte
Sep 23 @ 4:00 pm – 5:30 pm
The Event will be live streamed on this page
What has been the position of Europe's leading financial centres, its 'financial capitals', since the globalisation of the early twentieth century? Financial centres are the nerve centres of international finance, a source of wealth and power. Over the last hundred years, most leading international financial centres have been located in Europe –within a changing international balance of power. This paper considers the development of Europe's international financial position, from the height of the pre-1914 days, when it was the 'banker of the world'; to the lows of the late 1940s, when it required American assistance; and to the resurgence of its financial power at the turn of twenty-first century in an increasingly multipolar financial environment. The paper addresses three main issues. First: how to explain the rise, persistence and fall of Europe's financial capitals? Second: what has been the degree of competition, cooperation and integration of Europe's financial capitals, at both global and European levels? And third, what can the past tell us about the future of Europe's financial position in the twenty-first century?
The Schuman Centre honours its first Director, Yves Mény, with its annual lecture to mark the beginning of the academic year and to launch the RSCAS Seminar Series. This second Yves Mény Annual Lecture will be given by Youssef Cassis, Professor of Economic History and Joint Chair RSCAS/History and Civilization Department.
Organise: Brigid Laffan – EUI – Robert Schuman Centre for Advanced Studies and Global Governance Programme
Speaker: Youssef Cassis
Dec
7
Mon
1st Advisory Council meeting

@ Sala del Capitolo at Badia Fiesolana
Dec 7 @ 12:00 pm – 5:00 pm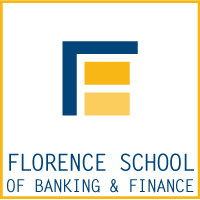 On 7th December the Florence School of Banking & Finance will hold its first Advisory Council meeting.
The Advisory Council of the school is composed of Andrea Enria (Chairperson European Banking Authority), Frank Smets (Advisor Mario Draghi European Central Bank), Ignazio Angeloni (Board Member Single Supervisory Mechanism), Mauro Grande (Board Member Single Resolution Board) and Francesco Mazzaferro (Head of Secretariat European System Risk Board), as well as the new Director General at DG FISMA (EC) Olivier Guersent.
The purpose of the meeting will be to discuss the school's activities in its first year, as well as to start the development of a European curriculum for professionals working in the Banking & Finance sector on topics of regulation and supervision.
This is a closed event.