The Autumn School 2017 opens today
The Autumn School 'The Law, Economics and Practice of EU Banking Resolution' opened this morning at the Badia Fiesolana, the main building of the EUI campus.
The course is a joint activity by the Florence School of Banking and Finance and the School of Transnational Governance, recently created at the EUI to deliver teaching and high-level training in the methods, knowledge, skills and practice of governance beyond the State.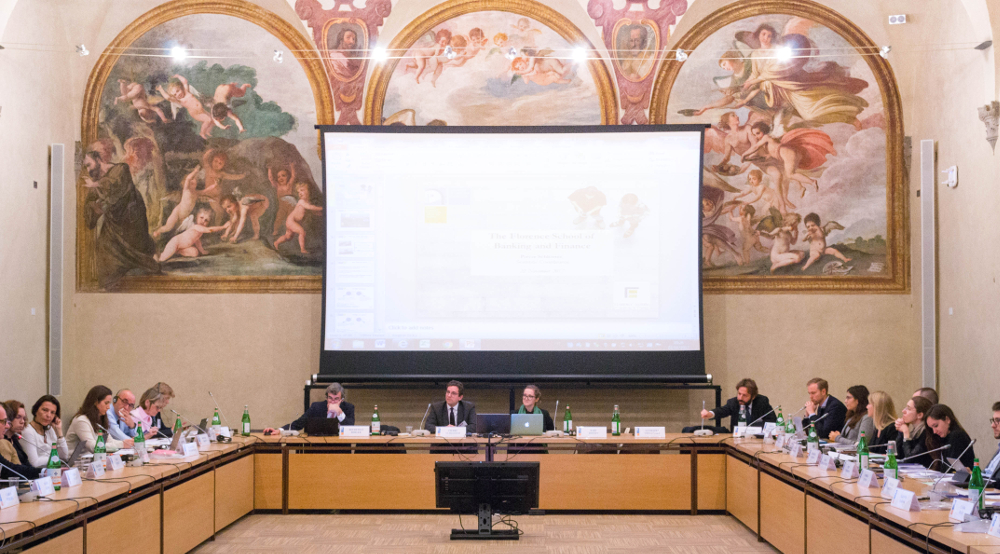 For the next four days, the course will look into the challenges and the merits of the implementation of the new EU resolution framework, which requires recovery and resolution plans to be established for each supervised entity, aiming to ensure its resolvability and to minimise spill-over effects on the real economy and the burden on the taxpayer when banks fail or in systemic crisis.
This course was opened by the course director, Bart Joosen (VU University, Amsterdam), who introduced the EU's banking recovery and resolution framework and the provisions on capital regulation. In the next days, the sessions will discuss bank valuation, recovery planning, resolution financing, and MREL.
Participants will be involved in several group activities on specific case studies and practical exercise, during which they will have the chance to apply the theory in practice and to network with other fellow participants. The course is fully booked, hosting 51 participants, equally balanced by gender (50% men and 50% women), from a wide range of institutions based in 17 countries, including European institutions, Central Banks, National Regulators and the private sector (banks and law firms).