More than 1200 participants trained
This week, the Florence School of Banking and Finance welcomed its 1200th participant in the occasion of the course on 'The Essentials of EU Banking Regulation', taught by Christos Gortsos (National and Kapodistrian University of Athens and EUI – Fernand Braudel Senior Fellow) and Seraina Grünewald (University of Zurich).
This goal is coincidental with the second anniversary of the signing ceremony of the agreement between Fondazione CR Firenze and the EUI, founding officially the Florence School of Banking and Finance. The agreement was signed on 12th February 2016, in Florence, by the President of the Ente Cassa di Risparmio di Firenze (as Fondazione CR Firenze was known at that time) Umberto Tombari, and the president at the time of the European University Institute (EUI), Joseph H.H.Weiler, launching the opening of the school.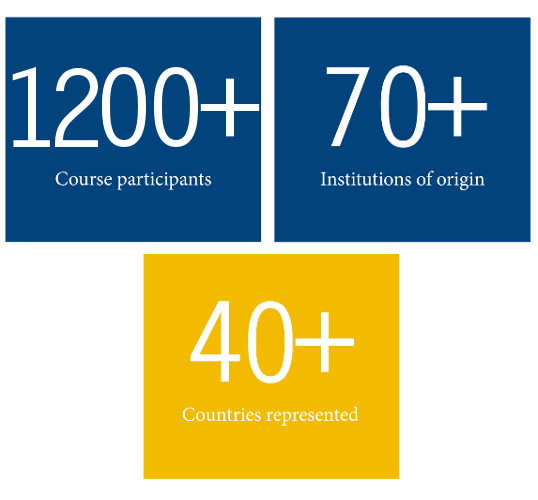 Participation in residential courses represents 44% of the total, followed closely by online course participation (37%) and participation in tailor-made, in-house courses (19%).