Welcome to our 2000th course participant!
This week, the Florence School of Banking and Finance had the pleasure to host at its premises in Florence its 2000th course participant: Margarita Iliopoulou, from the Single Supervisory Mechanism (SSM).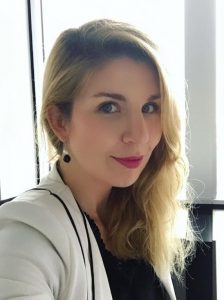 At the SSM, Margarita works as a Supervision Analyst in the Decision Making Division at the Secretariat to the Supervisory Board. She attended training courses at Florence School of Banking and Finance in both residential and online formats, starting from the online courses on Supervisory Review and Evaluation Process (SREP) and on Bank Recovery Planning in spring 2017, followed by the residential course on Managing and Understanding Sovereign Debt Risks and Restructuring in April 2018 and, more recently, by the residential course on Anti Money Laundering organised on 29-30 January 2019 in Florence, in cooperation with Oliver Wyman.
Margarita's participation in this week's course marked an important milestone in the history of the Florence School of Banking and Finance, which was founded officially three years ago, in January 2016. Asked about the FBF activities, Margarita commented as follows:
Attending the training activities of the Florence School of Banking & Finance has always been an intellectually stimulating and rewarding experience. I appreciate the multidisciplinary approach, the promotion of interactive sessions and the informed dialogue on the developments in the rapidly evolving European Banking Union. Building a forum for critical thinking and exchange of ideas among scholars and practitioners is particularly beneficial to the European dimension of financial regulation and supervision.