Training course 'Empirical Methods to Evaluate Financial Regulation'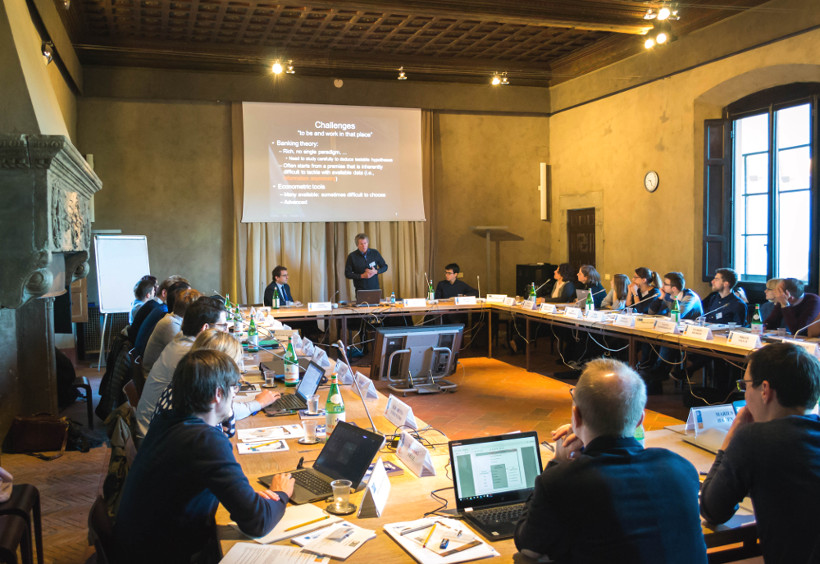 The Florence School of Banking and Finance has recently hosted Steven Ongena, Professor in Banking at the University of Zurich and the Swiss Finance Institute in Switzerland, who on 19-20 April 2017 held a training course entitled 'Empirical Methods to Evaluate Financial Regulation'.
This course introduced participants to the scientific literature on the methodological aspects in empirical banking, in particular in the empirical methods to evaluate financial regulation. During the two days of the course, Professor Ongena introduced the relevant research methodologies used in empirical banking, with a special emphasis on inter-temporal (e.g., duration analysis and event study) and cross-sectional methods (e.g., matching).
Both days were closed with a practical session, conducted using the STATA software and led by Matteo Gatti, fourth-year Ph.D. researcher at the Department of Economics at the European University Institute.
The fully-booked course included participants from among others the Deutsche Bundesbank, Norges Bank, the Central Bank of Hungary and the European Central Bank.