Stefano Cappiello joins the FBF as Deputy Director
We are glad to announce that Stefano Cappiello has joined the Florence School of Banking and Finance as its Deputy Director.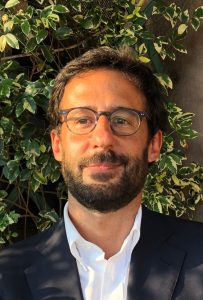 Professor Cappiello has been working in various national and international institutions as policy maker, regulator, and supervisor. From 2015 to 2018 he was Head of Unit at the Single Resolution Board (SRB), responsible for resolution plans and crisis management of Greek, Cypriot and two Global Systemically Important Banks, and member of the Financial Stability Board (FSB) Cross-border Crisis Management Group. Previously he worked for four years at the European Banking Authority (EBA) as Head of Unit for the recovery and resolution areas, also responsible for the interplay with the FSB on these topics, and from 2008 to 2011 at the Italian Ministry of Economy and Finances as senior adviser for financial regulatory policies, on European and national extraordinary crisis measures. From 1999 to 2008 he has been at the Bank of Italy, first as senior researcher at the Law and Economics Research Unit – involved inter alia in the Italian reforms of corporate and bankruptcy laws, and the OECD Corporate Governance Principles – and then as senior officer at the Supervisory Regulation and Policies Department, covering acquisitions of qualified holdings and control in banks, banking corporate governance, own funds. His academic activity and publications focus on economic analysis of corporate, banking and financial law, and he is qualified as associate professor of "Diritto dell'Economia", and of "Diritto Commerciale" in Italy. He holds a Master of Laws from the University of Chicago, a PhD from the University of Viterbo and has been a Global Fellow at the NYU Law School. Commenting on his appointment, Professor Cappiello comments: The FBF has the unique capacity to bring together leading scholars, experienced officials from the supervisory and regulatory field as well as top practitioners, to deepen interdisciplinary knowledge and foster dialogue, away from national biases. These features clearly mark all its activities, from policy discussion to training. I am looking forward to playing my part to continue the record of excellence so far gained.