New tailor-made professional training course at the Bundesbank
From today to the end of the week, the Florence School of Banking and Finance will be in Frankfurt for a in-house professional training course at the Deutsche Bundesbank, the central bank of Germany.
Tailored to the needs of the requesting institutions, the in-house training courses by the Florence School of Banking and Finance cover both the theoretical framework and the practical aspects needed by professionals working in central banks, European and national institutions, and private sector bodies. In-house courses are instructed by leading academics who can be joined by high-profile practitioners in the sector, providing their expertise in the subject matter.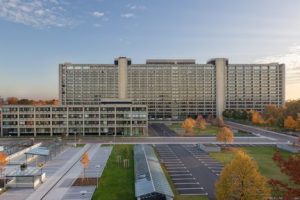 The course starting today at the Bundesbank covers the topic of 'Macro-Prudential Regulation and Systemic Risk' and is instructed by Jean Charles Rochet, Professor of Banking, Department of Banking and Finance and Swiss Finance Institute Senior Chair at the University of Zurich. A world-class experts of financial stability, financial market and risk management, Professor Rochet has visited many central bank and universities all over the world, and has published 7 books and more than 60 articles in international scientific journals. He is a fellow of the Econometric Society, where he has been elected Vice President in 2011 and President in 2012.
The course will first review financial regulation, including capital and liquidity requirements, as well as discussing counter-cyclical buffers and instruments. Then, the instructor will lay the conceptual foundation for macro-prudential policy and will discuss the different policy solutions (monetary versus banking), bank runs and the role of 'lender of last resort'. Then, participants will be exposed to the concept of financing systemically important financial institutions (SIFIs) and the methods for bank resolution and restructuring, as well as for liquidity management. Additionally, Professor Rochet will also present the macro-models which can be used to analyse the financial sector, before concluding with an overview of the instruments and objectives of macro-prudential regulators.
This tailor-made training course, the first at the Bundesbank, expands the tradition of past in-house courses at the Florence School of Banking and Finance. In 2018, the FBF organised courses at the European Commission, Directorate-General for Economic and Financial Affairs and at the Central Bank of San Marino, where sessions are organised until next week.