Next content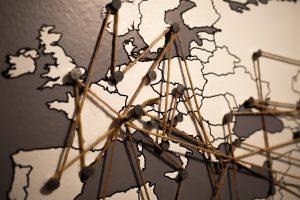 'Half full or half empty', has become a consensual way to describe the progresses made in advancing banking market integration in Europe. The Banking Union (BU) is a three-pillar project: it comprises the Single...
The hybrid seminar 'Deepening EMU after the pandemic and the role of the ESM' was held on 19 January 2022. This event is part of the FBF seminar series 'Finance in the Tuscan hills', that focuses on financial sector issues and aims at bringing together interested researchers from across the European University Institute, and was co-organised with the Tommaso Padoa-Schioppa Chair at the EUI Robert Schuman Centre.
The event featured as the main speaker Nicola Giammaroli, Secretary General and a member of the Management Board of the European Stability Mechanism (ESM).
The last two years have seen an unprecedented crisis in the EU, under different perspectives. From an economic point of view, while the 'Next Generation EU' package is foreseen to sustain a positive transition towards green and digital, it is widely perceived that further measures are necessary to sustain the whole economic structure.
Therefore, the European Commission relaunched the public debate on the review of the EU's economic governance framework last October, with the objective to build a broad-based consensus on the way forward well in time for 2023 to make the European Union more robust.
The seminar highlighted that two crucial points should progress throughout the next years, namely the completion of the Banking Union and the Capital Markets Union. In this framework, the reform of the ESM Treaty in January 2021 served as a critical stepping stone in the effort to strengthen the Economic Monetary Union, as well as a valuable complement to measures to aid economic recovery. Indeed, the reform empowered the ESM to act as the Common Backstop to the SRF from January 2022. In addition, the revised treaty also gives the ESM a stronger role in future economic adjustment programmes and crisis prevention. In collaboration with the European Commission, the ESM will design, negotiate and monitor future assistance programmes.
The next months will be decisive for the final stage of the ESM Treaty ratification.
If you are interested to receive updates about our events, subscribe to the FBF newsletter.