Next content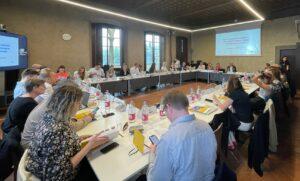 Last week, the Florence School of Banking and Finance opened its doors to the EU Supervisory Digital Finance Academy (EU-SDFA) for the start of its second cycle of training. The first Foundational Training Week...
In a joint effort to prepare mid-career professionals in the field of central banking and banking supervision within the EU, the European Central Bank (ECB) has teamed up with the European University Institute (EUI) to introduce the 'Central Banking and Banking Supervision Executive Education Programme. Understanding trends, preparing for the future'.
Launched on 2 October, the programme is designed and delivered by the Florence School of Banking and Finance and the School of Transnational Governance (European University Institute) in cooperation with the ECB.
Read the full article here.