Calendar
Nov
5
Mon
Economic Forecasting for Banking

@ EUI Premises, Florence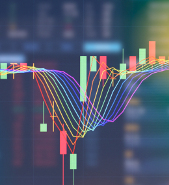 Course Instructor: Massimiliano Marcellino (Bocconi University and EUI)
Area: Statistical and Econometric Methods
Level: Introductory/Intermediate

This course will focus on the following topics:
The main macroeconomic drivers of banking performance
Modelling economic variables using linear regression models
Using linear regression models for point, interval and density forecasting
Forecasting in time of crisis: how to detect and handle parameter instability
Forecasting in an evolving context: introducing dynamics in the linear models
Forecast evaluation, comparison and combination
This course is targeted at EBA, ESRB, SSM, SRB, EU Institutions, Financial Stability officers, Economics Departments And Forecasting Departments of Central Banks, Ph.D. and Post-doctoral researchers, Research department officers of private banks.
Nov
21
Wed
Autumn School – The Law, Economics and Practice of EU Banking Resolution

@ EUI Premises, Florence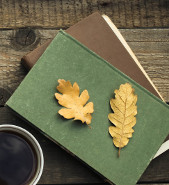 Course Directors: Stefano Cappiello (Single Resolution Board), Bart Joosen (VU University, Amsterdam)
Course Instructors: Stefano Cappiello (SRB), Andrea Federico (Oliver Wyman), Seraina Grünewald (University of Zürich), Bart Joosen (VU University), Emiliano Tornese (DG Fisma, EC), Tobias Tröger (Goethe University, Frankfurt)
Area: Bank Regulation, Supervision and Resolution
Level: Intermediate

Learning objectives:
Acquire the essentials of the new EU banking resolution regime – its rules and principles, actors and procedures
Understand and apply the key concepts of bank resolution (e.g. Resolution Tools, Resolution Objectives, Bail-In, No Creditor Worse Off in Liquidation, Minimum Requirements for Own
Funds and Eligible Liabilities, Total Loss Absorption Capacity)
Learn how to assess recovery plans in practice
Learn how to design and implement resolution plans in practice
This course is targeted at policy-makers and experts from European institutions and agencies, National Finance Ministries, National Central Banks, National Resolution Authorities; officials from Foreign Affairs Ministries; Private lawyers and private banking practitioners; PhD researchers and post-doc researchers.